Social Policy and Social Work in Contemporary Society - Changes, Challenges and Comparisons
Universities in Sweden, Germany, Italy and Spain present a joint intensive programme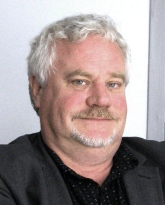 Coordinator of IP in Sweden, Thomas Öhlund
The aim of the IP is to mediate a European perspective of Social policy and Social Work to our students, and at the same time help teachers to develop a more profound and comparative knowledge about the field.
Welfare regimes all over Europe encounter profound changes that have direct implications for the field of social policy and social work. Some problems are specific to particular countries; others are more or less common for the European context. Among the latter ones, demographic, structural and societal changes are often discussed.
Social workers have an important role since they respond at local level to the changing demands of people, communities and society in general. Social work is directly involved in the implications of structural changes by e.g. working with refugees, ethnic minorities or supporting displaced workers. Social work practice includes for example to work with elderly, single mothers needing help, young people, homelessness and social assistance, unemployment and problems of integration. The practice of social work is today regulated by new forms of social regulations based on modes of governance involving a multitude of actors on various administrative and political levels (e.g. inter-agency approaches or integrated social work) as well as influence of EU regulations.
When we now are planning our second Intensive Course our focus concerning the topic of the IP will be even further concentrated when examining how different "welfare regimes" deal with processes of integration and social exclusion. The starting point for analysis will be the life conditions for people in so called "Areas of Advanced Marginality". The conditions, and how to overcome them, for poor, unemployed and immigrant people living in such areas is one of the largest problems to solve in Western Europe these days. Our focus in our lectures, student reports and field visits deal with four key groups: children/family, youth, unemployment and strategies for integrating immigrants. In analyzing the life conditions of our key groups living in different Countries with different welfare regimes, we will be able to construct a comparative knowledge about the similarities and differences concerning integrative practices for our selected key groups. In relation to our focus on certain "segregated areas" and poor and socially excluded groups and individuals we also bring in Community Work as a tool for social workers to use in their integrative work.
We are going to analyze the possibilities and the obstacles for gaining integrative results from the starting point of Community work. The method of Community work deals with the problem in how people can gain social capital which can help them change their life conditions.
When focusing on Community work we also change place for our Intensive Course to Darmstadt, Germany. The reason of this is their special expertise in Community Work and analyzing the life conditions in "Areas of Advanced Marginality". The place of Darmstadt, located just outside Frankfurt, gives us also the possibility to exam different projects carried out in the suburbs of Darmstadt/Frankfurt.
Partner universities:
Department of Social Work, Stockholm University, Sweden
Department of Social Science and Social Work, University of Applied Sciences Darmstadt, Germany Read more
Department of Sociology and Social Service, Urbino University, Italy Read more
School of Social Work, Complutense University of Madrid, Spain Read more
Coordinator in Stockholm:
Thomas Öhlund, Department of Social Work, Stockholm University
Senast uppdaterad: 14 juni 2012
Webbredaktör: Sanna Tielman
Sidansvarig: Institutionen för socialt arbete, Thomas Öhlund