IT at the department
There are two computer halls located on level 2.
The large computer hall contains 20 computers and a printer/copyer and is primarily intended for teaching , but when there is no classes it can be used by our students. In the small computer hall there are 11 computers, intended for individual and group work.
To log in you use your university account. You have to activate your account.
For support, use the IT-support web page, e-mail: helpdesk@su.se, phone: +46-8-16 19 99.
To get access to the computer halls you need a keycard. You apply for the keycard at the student's affairs office, level 4.
Wireless network
To access the wireless network use your university account.
Surf the net almost anywhere with eduroam
Buy copies and print quota for the print service "Printomat"
There are printers/copying machines in the large computer hall and in the library. Instruction for printomat. You can also Print from your own laptop if you are logged on to the wireless network.
Please visit "My University" to buy your copies and print quota.
You can pay with MasterCard, Visa, VisaElectron or Maestro.
Opening hours
If you have a key card you can use the computer halls at level 2 and the study room at level 3 day and night. You can, however, only get support during office hours.
Outside office hours, please be prepared to show your student's ID to the security if asked.
You apply for a key card at the student's affairs office, level 4.
To use the computer halls you must
- be an active student of the department
- sign a "rules and regulations" contract (contact the student's affairs office)
- have a university account
- have taken one of the courses in how to use the computer halls that the department gives at the start of each semester or have corresponding knowledge
- have a valid key card
- follow the assigned rules and instructions
The doors to the computer rooms are locked and have alarm. The doors must not be left open. If you are on the premesis off office hours you must be prepared to show your student id to the security officers.
If you forget your username and/or password
The computer halls are run by the University IT-department. Helpdesk: helpdesk@su.se, phone: +46-8-161999.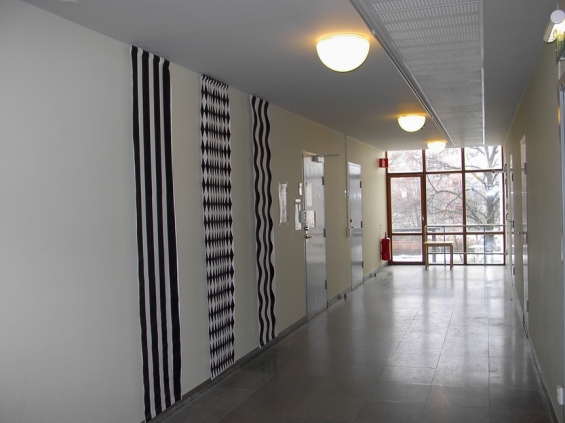 The computer halls on level 2. Photo: Ingrid Tinglöf
Last updated: April 15, 2016
Page editor: Ingrid Tinglöf
Source: Department of Social Work