International Master´s Programme in Social Policy and Social Work, 120 hp
Study social work at Stockholm University in Sweden
International Master of Social Policy and Social Work, 120 credits
sisu.it.su.se/search/info/SOPIO/en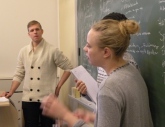 Important Dates: http://www.su.se/english/study/application-admissions/dates-deadlines-1.175
Link for Application: https://www.universityadmissions.se/intl/search?period=HT_2013&freeText=SU-41605
All across Europe profound changes are taking place that have direct implications for the field of social policy and social work. Some problems are specific to particular countries; others are common to all, leading to continuing discussion of these demographic, structural and societal changes.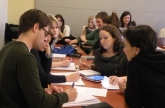 Social workers have an important role to play, since they respond and intervene at a local level to the changing demands of individuals, communities and the society at large.
Partially influenced by EU regulations, new modes of governance are emerging, involving a multitude of actors at various political and administrative levels. Increasing privatization and marketization in many countries also have varying implications for social services and clients.
The master's program at the Department of Social Work offers advanced studies in social work and social policy in a stimulating learning environment where theoretical and empirical knowledge are closely interlinked, as the program is embedded in the extensive research activities of the largest Swedish research departments in social work.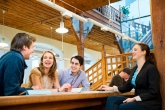 An essential feature of the program is the comparative perspective, e.g. the study and analysis of the way in which various welfare regimes define and handle social problems. This master´s degree program provides in-depth knowledge in the field of social work and will give students the skills for critical, comparative analysis of social work carried out in different national and international settings, as well as preparing them for a career in different national and international welfare organizations or in research.
Senast uppdaterad: 19 april 2013
Webbredaktör: Ingrid Tinglöf
Sidansvarig: Ingrid Tinglöf